shower screens brisbane southside
Coupled with a wardrobe door and customized mirrors, shower screens have the ability to completely transform the look of your bathroom. For quality work, you need an expert who knows their away around a shower screen or door. This will guarantee the best outcome. You must remember that a shower screen is quite the investment to your property. There can be no compromises. Hire the best in the glazier business, Glass Repair Logan. With our expertise and knowledge, your bathroom will be the talk of the town.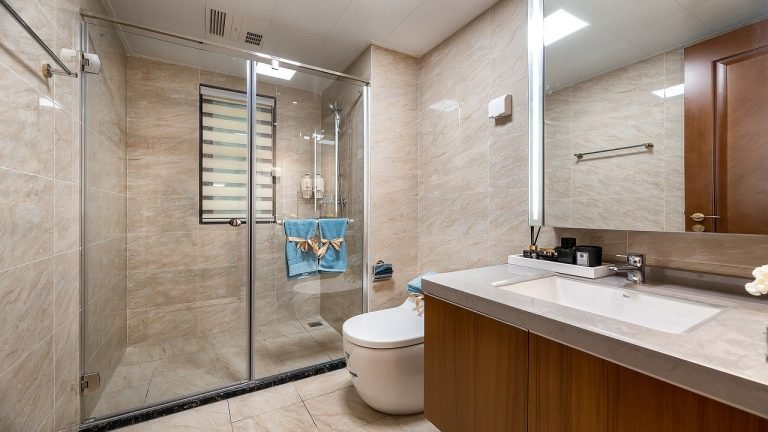 Our domestic Shower Screens Brisbane Southside Service
This service starts with the selection of a shower screen design. Due to our experience in the area, we have a number of shower screen designs: sliding doors, frameless shower screens, semi-frameless and framed shower screens among others. If you have a design in mind, no problem for our Brisbane glass experts. We have refurbished hundreds of showers and bathrooms over the years. We will be able to renovate your bathroom as per your requirements.
Installation of your Brisbane shower screen is another key part. You need a qualified glazier who has the experience and knowledge in offering such services. Glass Repair Logan should be your first choice. We only employ the best glaziers in the business. Every member of our team is fully qualified, experienced and insured. You can contact us today via email. Attach the design of the new shower screen you wish to be installed in your bathroom. We shall get in touch with a free, no-obligation quote.
Contact Glass Repair Logan today for your free quote and find out why we are the chosen name in shower screens Brisbane Southside and Logan turns to.
Reliable Repair on your Brisbane Southside Shower Screens
Are you feeling confident about repairing your frameless shower screens by yourself? We would advise against that! Shower screens are quite delicate glass products. It is recommended that you leave the glass repairs to the best Shower Screens Brisbane Southside specialists, Glass Repair Logan.
Repair of your shower screen door must be quick and efficient. Be it Monday, Friday or the weekend, the frameless shower screen experts at Glass Repair Logan are always geared and ready to respond to any of your calls. The bathroom is an essential part of any household or business. That's why our response and service is always top-notch.
We have a number of years offering a full range of glass services to residents and business owners in Brisbane. From installation to repair to replacement, we can assure you of the quality of service and customer satisfaction. With Glass Repair Logan, your bathroom will have the look that you so desired.
Get in touch with us via phone call or email. Our customer service team will send you a free quote of the service you are inquiring about.
The leading shower screens Brisbane service in the Qld
As the number one glazier company in the Qld area, we have a number of shower screen designs for you to choose from. In case you have no design in mind, simply consult our team of glass professionals. Hinged screen shower doors work well for large bathrooms while sliding shower screen doors have great potential for saving on space. In addition, we also have a full range of frameless, semi-frameless and framed screen doors. Depending on your requirements and the uniqueness of your space, our team can work with you to install the best option.
Contact us today.