Are you wondering if the installation of Glass Doors Logan would be an ideal option for your property? Glass Doors perfectly complement both commercial and residential spaces, and their versatility, visual appeal and ease of maintenance and care makes them an ideal option for your property. Also, if you are willing to enhance the overall appeal of your property, you should consider investing in glass doors. Glass doors are a highly popular architectural feature among Australian property owners, which is widely used in renovations and newly built structures.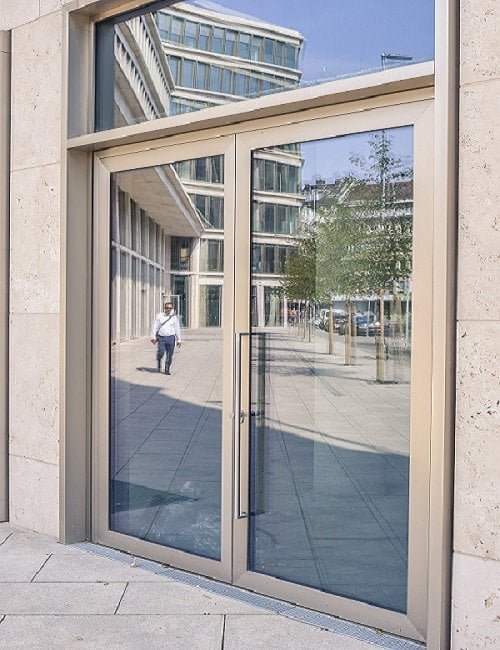 Hire Glass Repair Logan team for amazingly beautiful and sturdy Glass Doors Logan services
Do you want to accessorize your home or commercial space with good quality and fabulous Glass Doors Logan? If so, you should get in touch with the professional glaziers or glazing experts to get superior quality Glass Doors installed. The quality of glass used for your glass sliding doors greatly matters. The use of low-quality glass for your glass door is highly risky because such glass doors can falter when exposed to extreme weather and environmental stresses, as well as it will negatively impact the performance of the door. Nobody would like their newly installed glass door performing poorly and therefore, you should hire the expert glazing team to get smooth-functioning and premium quality glass doors installed.
Contact Glass Repair Logan today for your free quote and find out why we are the chosen name in glass doors Logan and Brisbane Southside turns to.
Want fantastically designed and sturdy Glass Doors Logan for your property?
Glass Repair Logan team has been offering an array of superior quality glazing services to the Logan residents for over 20 years. Our team of dedicated and experienced glaziers work together to provide our customers with the end product as they had visualized. With all the years of experience, no job is too complicated for us to accomplish and therefore, you should consider hiring our team for all of your glazing requirements.
Get in touch with Glass Repair Logan for high-quality glass cut to size and glass doors installation services.
Do you want to get your Glass Doors Logan installed perfectly in the first attempt? Our glazing team is here to help. All of our glaziers are experienced and highly qualified. Also, we have the highest quality correct set of tools and equipment like glass cutters and glass grinders so that the glass cutting for your glass doors is done effectively and edges are smooth and safe to handle.
Have a one-of-a-kind glass door project? Glass Repair Logan team can handle efficiently different styles, designs and sizes, no matter how complicated your glass door project is. We are a perfect match; hire our professional team, and we will not leave until you are satisfied and happy with our service.
Want a better view of quality glazing service? Hire Glass Repair Logan team to enhance the look of your property with the fabulous and premium quality Glass Doors Logan.
Need emergency glazing services in Logan? You can count on the Glass Repair Logan team. Apart from glass door installation, our team also provides 24/7 emergency glass repair and replacement services. Hire our Glass Repair Logan team for impressive Glass Doors Logan services and our team will make sure that your glass door keeps running for years to come.