Mirrors Brisbane Southside
The addition of the perfect set of mirrors tends to change the visual appeal and ambience of any room. The more traditional setup of mirrors had them set to the wall of a bathroom. But the interior designs for domestic and commercial spaces have changed over time. Residents and businesses in Rochedale, Greenbank, Boronia Heights, Sunnybank, Parkinson and Mount Gravatt in Logan and Brisbane Southside have chosen to follow suit with the more contemporary installation of mirrors. When such a need arises, experienced and licensed glaziers became a much-needed asset. And who better than the number one supplier and service provider of mirrors Brisbane Southside locals call upon Glass Repair Logan?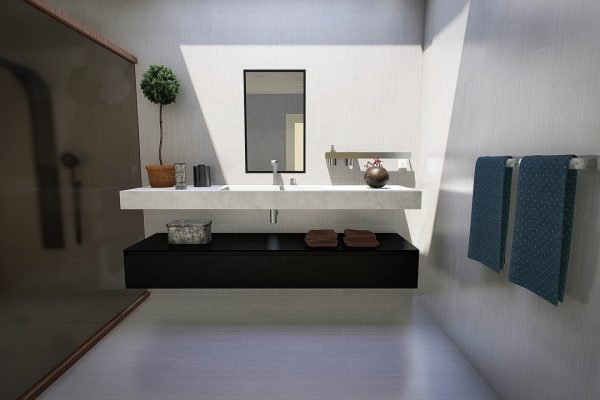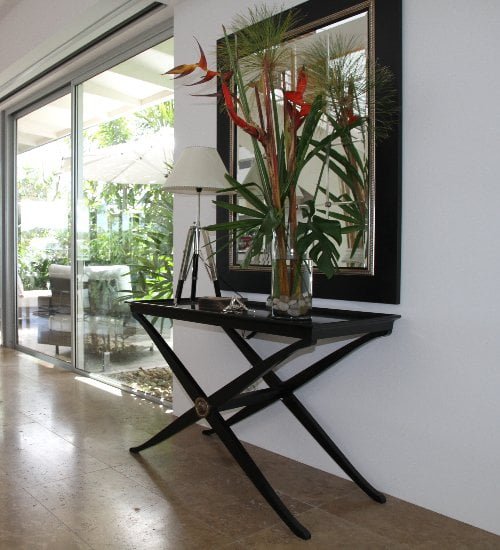 Quality Mirrors Throughout Brisbane Southside Area
At an affordable price and without compromise on quality, we specialize in the provision of mirrors of every shape, size and style to our various clients located throughout the Queensland region. We have a range of mirror products available and suitable for installation in either a domestic or commercial space. Some clients might call for a customized design for a large commercial space in any of the Brisbane Southside suburbs. We are still the professionals to call upon when such a need arises. We have framed mirrors, frameless mirrors, bevelled mirrors and tinted mirrors among others. Once you establish contact with us, we guarantee to a custom made a mirror that will suit your unique requirements.
Do you have a large mirrors Brisbane Southside project in the works? We boast in providing value for money services in every installation, repair or mirror replacement service. Get in contact with us today and receive a quote to get a modern, customized mirror installed to your kitchen wall today.
Contact Glass Repair Logan today for your free quote and find out why we are the chosen name in mirrors Brisbane Southside and Logan turns to.
Domestic and commercial cut to size mirrors Brisbane southside installation
What a domestic and commercial cut to size project have in common is in the process from conceptualization to installation of your unique mirror. Customized mirrors for your bathroom, kitchen or office wall involves glass cutting to the client's bespoke measurements. As a rule of thumb, our mirror experts at Glass Repair Logan ensure each mirror supplied has polished edges and safety backing. Interested in a unique glass mirror for your Brisbane or Qld home? Don't compromise on the quality of workmanship or service. Contact the best team in the Qld, Australia for bespoke mirrors, Glass Repair Logan.
From our experience in the installation of custom mirrors, doors and windows in Logan and Brisbane southside, we have a wide variety of designs for you to choose from. However, if neither suits your taste, have no worry. Our mirror team of professionals can think of a custom mirror just for your bathroom or studio. You get to choose and determine the shape of your mirrors as well as the overall width and height.
Even so, remember that a mirror must complement the already existing decor, fittings and accessories of your Brisbane home. Your custom window must blend well with every window and door. With regards to the size, it must also be in proportional to the wall. And also, it must be befitting the space to which it is installed. This is where our broad range of mirrors comes into play. There are mirrors whose style and design makes them best suited for your kitchen and some which are better for your bathroom wall.
Overwhelmed with the amount of glass mirrors information? There is no need to be anxious. Simply call upon the team of glass professionals at Glass Repair Logan. Our experience will prove crucial to the supply and installation of mirrors to your bathroom in the Qld, Australia.
Mirror Repairs and Replacement
Replacement of your cut to size mirrors is a smooth and hassle-free experience at Glass Repair Logan. We have been operating for a number of years in Brisbane and Logan City. We have been able to create a catalogue with a broad range of mirrors that are bound to suit your taste. From the traditional framed mirrors to the frameless and bevelled mirrors, you will find them all at Glass Repair Logan. If in need of such, simply make contact with our customer service team. Our able colleagues will answer your questions on our range of mirrors.
One area in specific where broken glass can bring a lot of injuries in the bathroom. If your bevelled mirror shatters, don't risk it. Close the door to your Brisbane bathroom and call Glass Repair Logan. We have the gear and the equipment for handling such cases. In addition, we have offered mirror repair and replacement services to hundreds of homeowners and businesses in the Qld. Moreover, our experts are insured to take such risks. Any injuries that they might sustain will be covered for by our company.
Worried about the cost of our Brisbane mirror repair and replacement services? All the services in our broad range are offered at competitive market pricing rates. You will not find a more affordable price in all of Australia. Contact us today and make your inquiry. We shall give you a free and non-obligation quote that reflects our affordable rates.
Need a reputable glass company for your next mirror project?
For a residential space, the addition of mirrors to your walls or doors can create an illusion of a bigger room. The light reflected by the mirror makes the room to be well lit. For a commercial space or office, a modern design or style is guaranteed to create a classy and elegant look. The professionals at Glass Repair Logan will ensure that your mirrors are properly framed and mounted on the wall to add in that touch of finesse and professionalism.
We will ensure that the mirror you want is the mirror you get. Call upon Glass Repair Logan and allow us to supply the quality mirror that will suit all your mirror requirements. Contact us to receive a free and non-obligation quote.